Welcome to Arts and Crafts Plaza!
Keren is a happily married entrepreneur who at one point was a kitchen, bathroom and interior designer. Keren has been living in the Bay Area since 2003. A busy gal who loves good food, traveling and the arts.
Keren Melori Or is a crafter and a designer who specializes in Swarovski crystal Jewelry. Among her creative talents are Embroidery, crochet, paper crafts, sewing, piano playing and so much more.
There's always some sort of project going on and the craft space is often cluttered. Recently Embroidery has became a passion.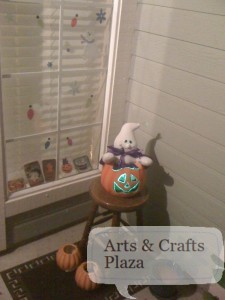 Arts and Crafts Plaza is open to all crafters. We hope to inspire you to be creative in every aspect of your life.
Arts And Crafts Plaza is doing it's best to provide you with the most accurate event information. Please make sure you confirm the information with the event organizer.
Let's create something!
To follow on Twitter:
Follow @ArtsCraftsPlaza
Google + page:
https://plus.google.com/107493198630737638291

Take a look at my Jewelry store, click the Fabulry logo and fan me on Facebook:
Thanks:
I would like to thank my hubby for helping me bring this idea into life.
You're the best!
A big thank you to Lee who has been an inspiration. To check Lee's site go to: