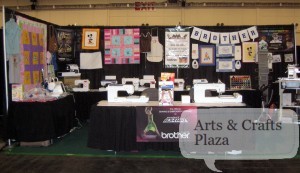 You've decided your business is coming along and you want to try and participate in a craft show.
This is what you can expect…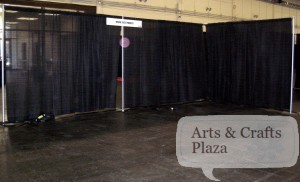 You will get an empty booth.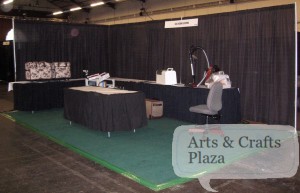 Some shows will let you rent a carpet, tables, chairs etc.
Check with the event organizer for exact details as it varies from show to show.
You start unloading the equipment and supplies you brought.
A u-haul track and dolly may be in order.
Start  by arranging the items you bring in, by approximate location to where they should be.
Make a mini map for yourself and plan ahead where you think things will fit in your booth.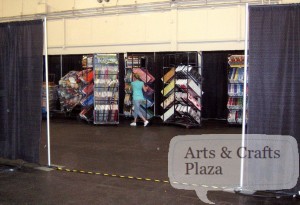 A lot of commotion is going on.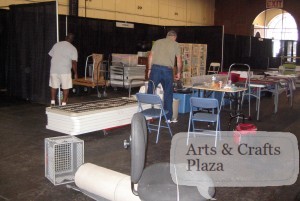 Take a look and see what other folks are doing.
You can get great ideas for your next show!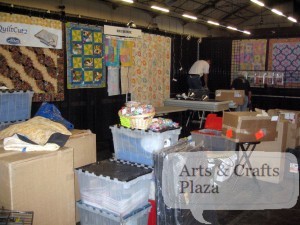 Check out what containers they are using to carry their items.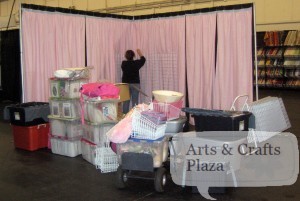 Maybe you will want to get your own draperies.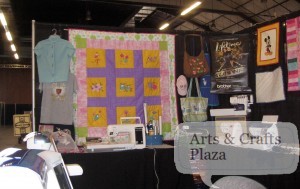 You start by moving the tables away from your walls and hang everything you want.
Don't forget to bring a ladder.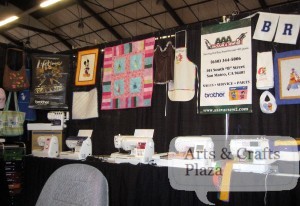 Once you are done with your wall set up, arrange your furniture.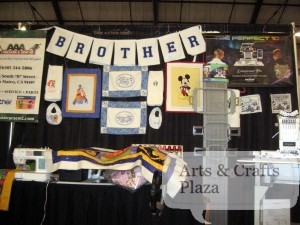 Then it's time to start arranging your table displays.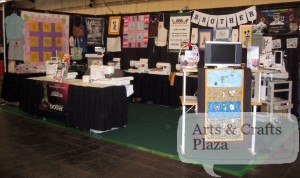 Take use of the space under the table.
You can hide your containers and wares under there tacked away.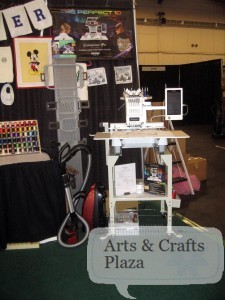 You will need pens and paper.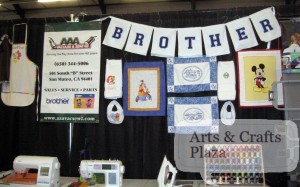 Think about how you will charge your customers.
Most people prefer to pay with a credit card…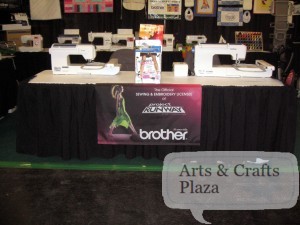 Take advantage of all areas of your booth for display.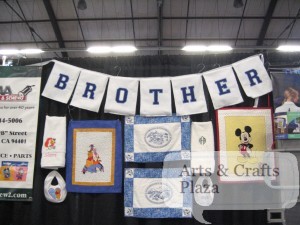 Long power cords, splitters and lights could be very handy.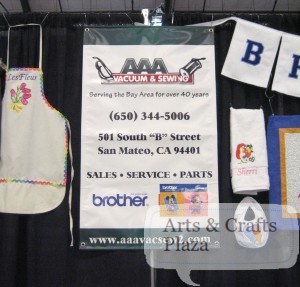 AAA Vac and Sew in San Mateo were kind enough to let me tag along.
You can check out the store:
AAA Vac and Sew
501 S. B Street • San Mateo, CA 94401
Phone: 650-344-5006
Email: aaavacsew2@sbcglobal.net
http://www.aaavacsew2.com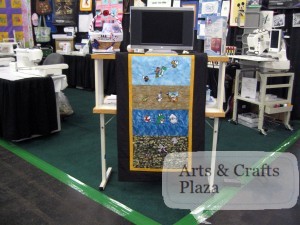 Every square inch of your booth is prime real estate.
Treat it as such!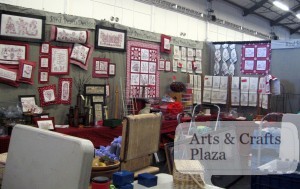 Walk around and say hi to your fellow vendors, you may need to borrow something later on.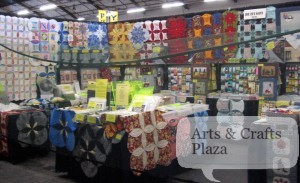 You may want to "close" your booth once you are done for the day.
And most important, have fun!
You can find more information about the Quilt, Craft & Sewing Festival
This year it's FREE, enjoy!