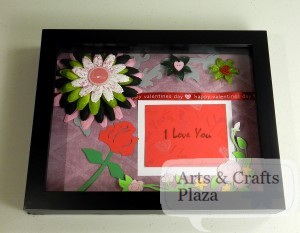 Valentine's day fast approaching…
Want to create something special for your loved one?
Want it to last and not be tacked away somewhere?
Use a shadow box.
This way you are not limited to something flat and you can create something that has dimension.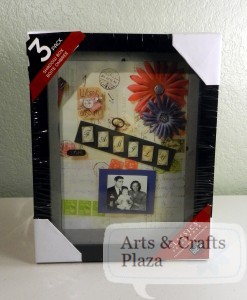 Remove the back of the shadow box.
Most of the time you can just twist it to the side and it opens.
On occasion the screws are over tightened, you may need to use a screw driver.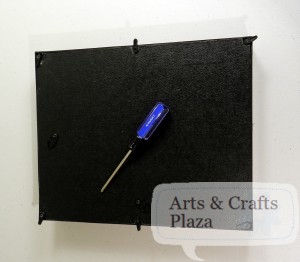 The glass and backing are separated.
Notice the Black border around the glass, it will partially block the view of the design.
You can use part or all of the backing area for different style results.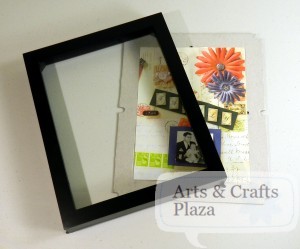 Take a patterned paper and cut to the size of backing.
Paper can be as busy or solid color depends on results you want achieved.
In this case 7 * 9.5 inches.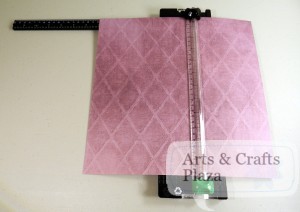 Make sure it fits the backing of shadow box.
Attach to backing at this point.
Use double sided tap, Adhesive Transfer Tape or glue.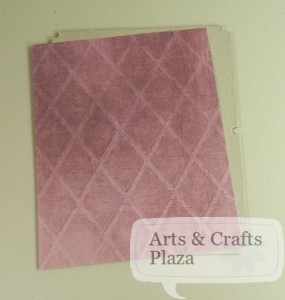 Pull out your Cricut machine.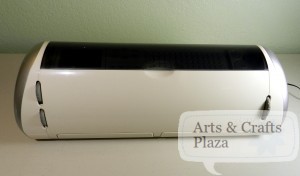 All the designs are from Happily Ever After cartridge.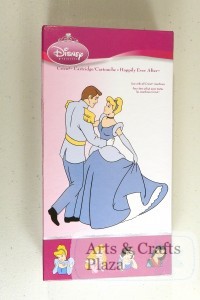 Put your paper on the cutting mat.
Silver color was selected as background color in this case.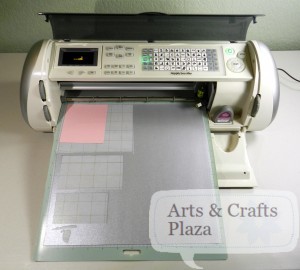 Use the Cricut spatula to gently remove paper from cutting mat.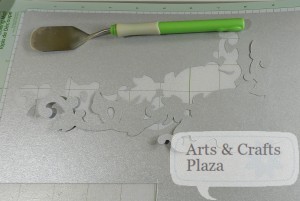 The Cricut spatula and Cricut Tool Kit will help prevent the paper from bending as you try to remove it from the cutting mat.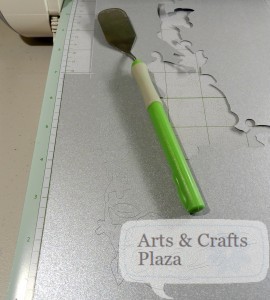 Play around with how you want to place everything on your backing.
Once you get an idea of where things will go start gluing the pieces together.
Use a Glue pen or use Create-a-Sticker Machine.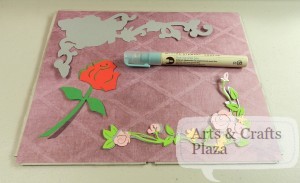 This is how it should look.
Now you have less pieces that you need to move around.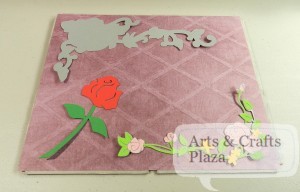 Take a Red piece of paper and cut it to a note card size.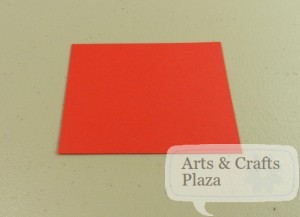 Use Clear Choice stamp 'I love you' or any other stamps you would like.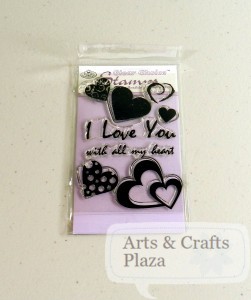 Place it on a clear Acrylic stamping block.
Clear your stamp after each use.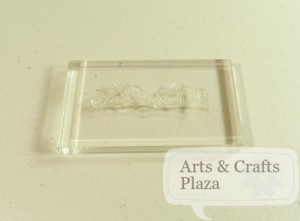 Use different ink colors with the same stamp to create a 3D effect.
Use additional stamps, in this case the heart to create a pattern.
Add a White paper underneath it, to make it stand out more.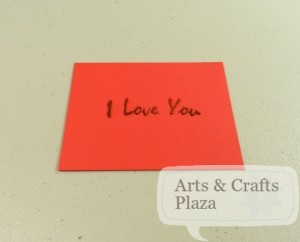 Add ribbons in Valentine's theme.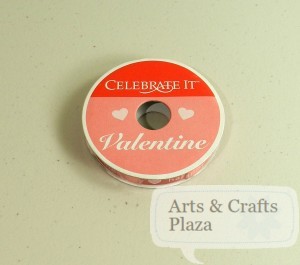 Use flowers in different sizes and create a layers with different colors.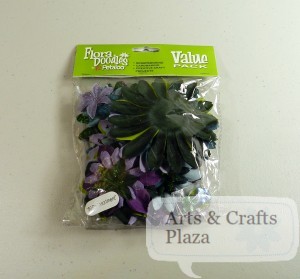 Use chipboard circles with a message as the focal point of the flower.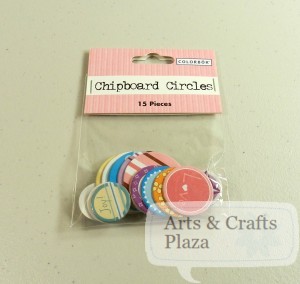 Use Valentine theme buttons as accent in your flowers.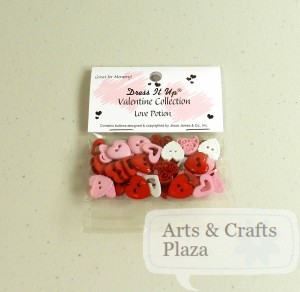 Arrange all components in shadow box.
Don't glue everything all around, this will add to 3D effect.
Hang or place shadow box with love.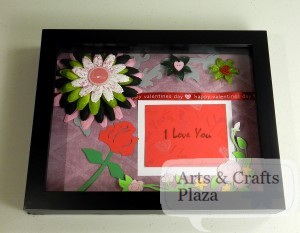 Your Valentine shadow box is now complete.
Happy Valentine!
Let's create something!