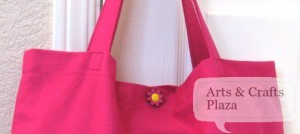 Looking to buy a new Sewing Machine? Look here
Start of by deciding where you would like to position the button.
Use a caulk pen to mark the position.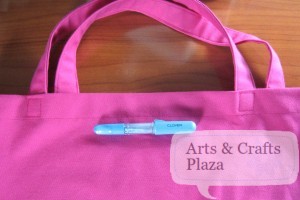 You will need to mark the beginning and length of the button.
Do a test run to check what position your sewing machine will start sewing.
This machine, Brother's Quatrro, sewing starting at bottom left, going up, going right, moving down and finishing at left bottom position.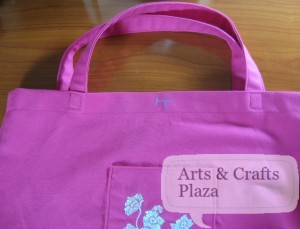 Extend the back (White plastic part) and insert button into button hole foot.
By doing so it "tells" the machine what size is your button.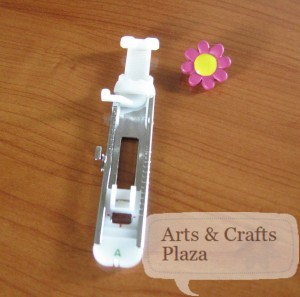 In this case insert button facing down.
make sure the button holder plate is gripping the button tightly.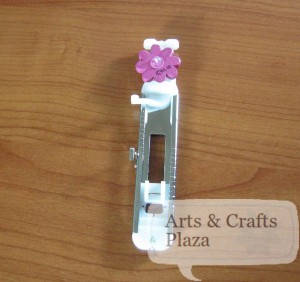 Attach the buttonhole foot.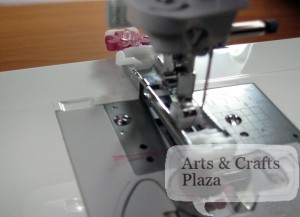 Select which button hole is appropriate for the type of fabric you are using.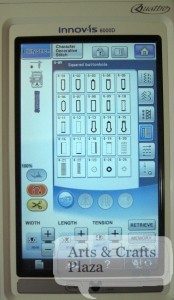 In some machine you will need to press on the foot peddle to make your machine start.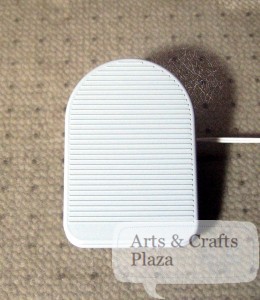 In some machine it's a click of a button away.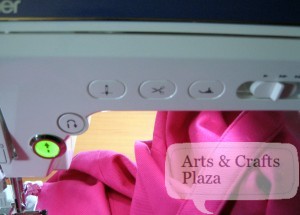 Place your fabric under the button hole presser foot.
There are markings on the buttonhole presser foot, use them to position the fabric.
Notice the little "window" opening at the front, watch for your fabric markings through it.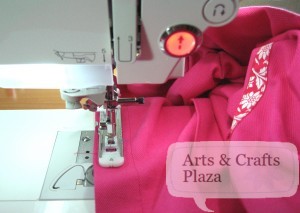 Lower the buttonhole lever that is located to the left of the needle, until it's behind the metal bracket on the buttonhole foot.
Bring your thread under the presser foot.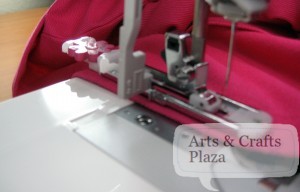 Hold the end of the upper thread.
Your sewing machine will do the rest.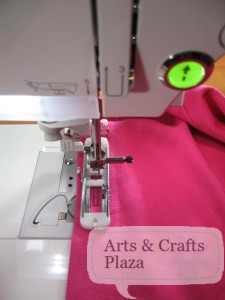 Now that you have the perfect buttonhole, you will need to open it.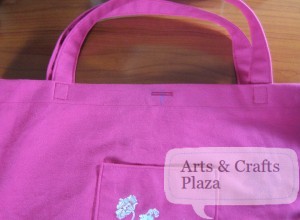 If you don't have a buttonhole kit, use a seam ripper.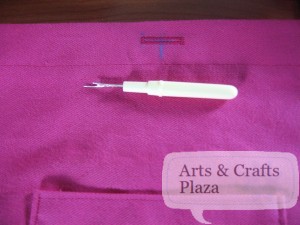 Start at one side push the seam ripper down and cut until you get to the half way point.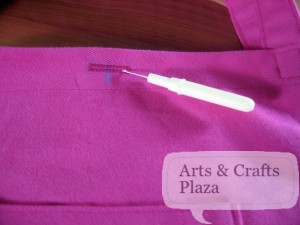 Repeat on other side until you meet the opening in the middle.
Be careful not to get into the stitches.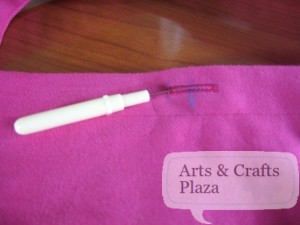 Depending on the type of button you use, you may be able to use your sewing machine to secure the button to your fabric.
In this case, hand stitch.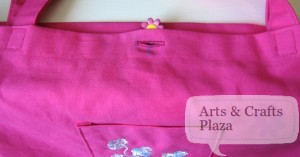 Enjoy!
Let's create something!