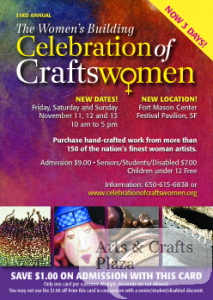 Celebration of Craftswomen took place in November 11-13, 2011, San Francisco.
Bask in the view of San Francisco when you come to this festival.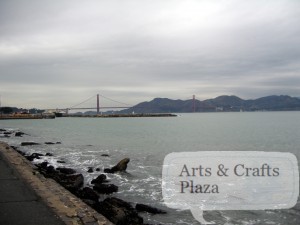 It began in 1976 as a small crafts show.
For the past three decades, The Women's Building Celebration of Craftswomen has allowed Bay Area residents, along with visitors of San Francisco from throughout the world, to discover the work of the nation's best female artisans and fine artists.
Celebration of Craftswomen is the largest event celebrating the craft of women in the nation.
www.celebrationofcraftswomen.org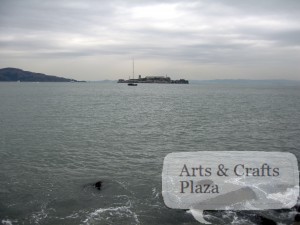 To follow on Facebook:
www.facebook.com/celebration.craftswomen
Among the contemporary and traditional handcrafted items you can fine:
Functional and decorative ceramic and glass vessels.
Sculpted wood and works of metal.
Polymer  clay, beaded, stone and precious metal jewelry.
Women, painted silk, leather clothing and wearable.
Home Furniture and accessories.
Fine art sculpture.
Photography.
Watercolor and oil paintings.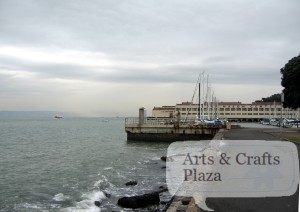 Don't miss the hidden treasures as you walk by them, such as, Greens Restaurant, Fort Mason in San Francisco for some beautiful bayside vegetarian dining.
www.greensrestaurant.com
The Oatmeal raisin cookie was to die for!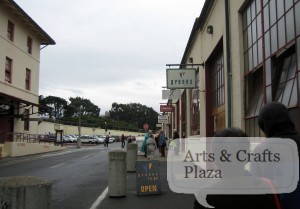 THE WOMENS BUILDING (TWB) is a multi-service community center whose mission is to provide women and girls with the tools and resources they need to achieve full and participation is society.
The Women's Building is located at 3543 18th Street in San Francisco.
For information call 415-431-1180 or visit www.womensbuilding.org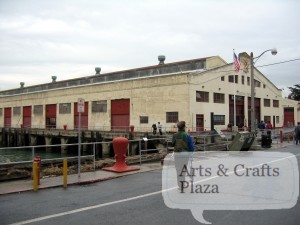 Always ask the artist permission to take a picture of their booth and/or individual item.
A recap of select booths:
Rene Almon Woodworks, her inspiration comes from organic shapes and the wood itself. Building long lasting quality furniture, pleasing to the eye and inviting to touch.
www.renealmonwoodworks.com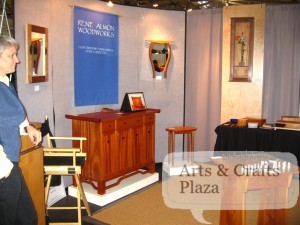 Alexandra Von Burg, creating Fairy Tale imagery with soft sculptured dolls and fiber paintings
Look for her workshops to hone the art-making skills that enhance anyone's natural talent.
www.alexandravonburg.com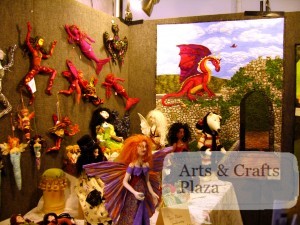 Anne Klocko, produces different types of artwork, Vinyl Clay Artwork, Figurative Sculpture and Ceramic Sculpture are whimsy original works of art.
www.anneklocko.com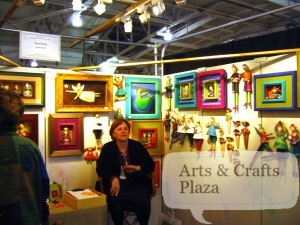 Margaret Grisz-Dow, passionate about art, her ceramic work & drawing she is integrating these by making incised drawings on the surface of her clay pieces.
Teaching  in a relaxed aesthetic environment, which is often in her own beautiful home studio.
Contact: mgriszdow@yahoo.com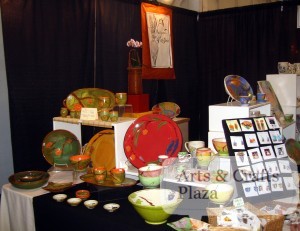 Tess McGuire, hats are knitted on a knitting loom out of wool yarn and then felted using hot water, soap and friction to turn a loosely knitted fabric into a warm, solid, and virtually waterproof garment.
www.tessmcguire.com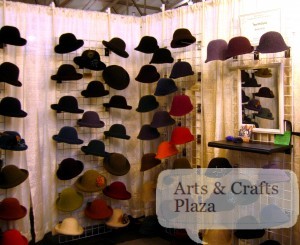 Mountain Exotics, taking the beauty, texture of wood to form our unique products.
We create heirlooms from 'Tree to Street.
www.mountainexotics.com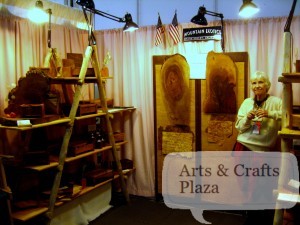 Monterey Fiber and Design by Margaret Thompson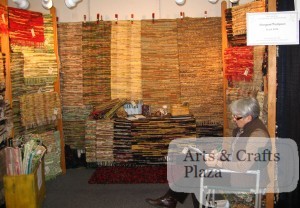 Naoko, Creating botanically themed felt and glass Jewelry.
10% of sales are donated to humanitarian non profit organizations.
www.naokonojiri.com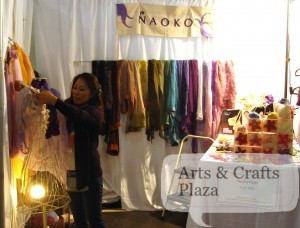 Alchemy, Fine chocolate, pastry, & baked delicacies, Savory catering, Classes.
www.facebook.com/pages/Alchemy/130946720282942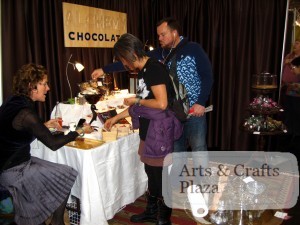 Ruxton Designs, mixed media art, vintage buttons, metal hardware, felt all combined in a unique way by Nicky Ruxton.
www.ruxtondesigns.com
Sharing a booth with Laube photography, a joyful rendition of California by Nancy Laube.
www.nancylaube.com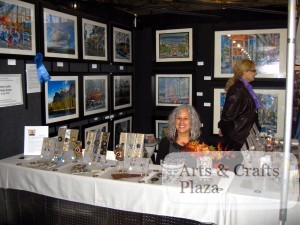 Large Leather is a beautiful store in Sonoma, California.
Choose from in house designs to custom orders, by Paul Terwilliger and Jessica Zoutendijk.
www.largeleather.biz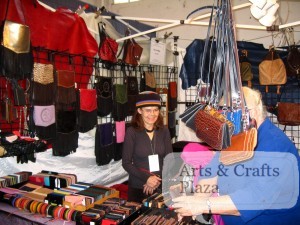 JYC Arts, Fine Arts painter, Illustrator, Fiber artist as well as Jeweler and quilter.
Working with non traditional fabrics in traditional ways.
www.janecorich.com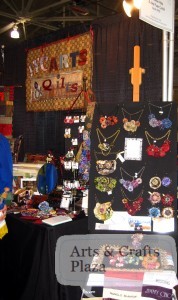 Janice Cormier, functional and non functional ceramic art, sculptural vessels, figurative sculpture, small series of functional pottery, and Jewelry.
www.janicecormier.ca
Sharing a booth with Judy Beebe Designs, Merino wool scarves and gloves.
Creating elegant, comfortable, neck pieces with rich texture & color.
www.etsy.com/shop/judybeebedesigns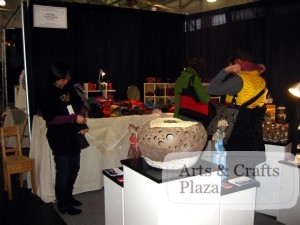 Theresa Honeywell, provocative imagery and macho icons are rendered into delicate and beautiful pieces of art.
Her inspiration comes in the contrast between art and craft, macho and feminine.
www.theresahoneywell.com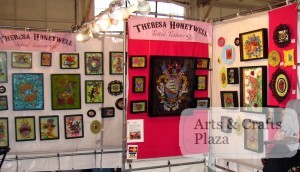 Booths 421-422 is a collaborative mixture of a group of women, a web site is in the pipe line.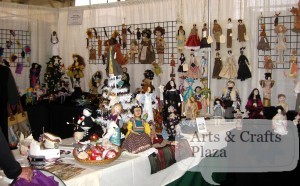 To contact the artists directly:
Wanda Fudge, wfudge@peoplepc.com
Colleen Ehle Patell, mixed media figurative art, www.wildwackywomendesigns.com
Suzanne Duran, artist, miblu3@yahoo.com
Mary Porter Vaughan, fine art dolls, www.mpvdolls.com
Donna Perry, art dolls, mixed media artist, dreamandplay.blogspot.com
Zanaib Nia, artist, zniagreen@yahoo.com
Stephanie Smith, doll maker, smitharts@yahoo.com
Bonnie Hoover, Whimsical cloth doll creations, bondonhoov@sbcglobal.net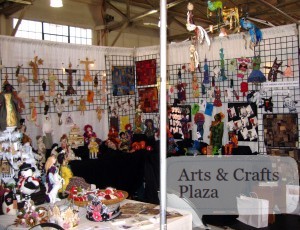 Tree Stump, Master wood artisans Christine and Ron Sisco prove Fine Art can be functional.
In addition to custom furniture, their most popular pieces are spoons and bread boards.
www.treestump.biz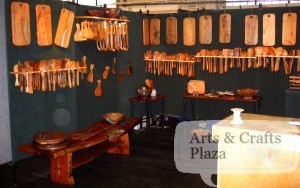 Santa Barbara Felted Fibers, wearables fiber Art, soft and billowy, exciting and sometimes just wild and crazy.
www.sbfeltedfibers.com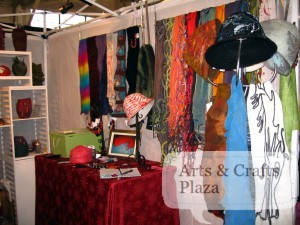 Enchanted Burl, Burls form as an outgrowth on the trunk of a tree and/or within the root system transformed to tables, chairs, lamps, clocks, vessels and serving platters.
www.enchantedburl.com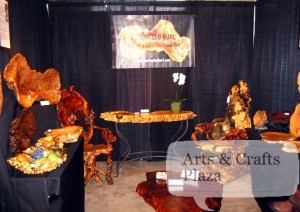 A close up look on this gorgeous crafted chair.
The vessels have been used as food servers, three-dimensional wall art, center conversational pieces, and even spiritual baptismal vessels.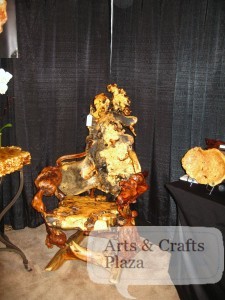 Browse the list of the entertainment schedule that was offered at the rear stage
www.womensbuilding.org/craftsfair/Womens_Building_Craft_Fair/ENTERTAINMENT.html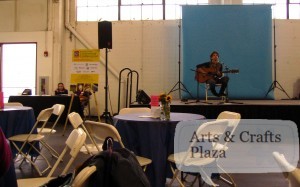 Zola De Firmian, Fine Art Ceramics and tile design, one-of-a-kind porcelain and stoneware pieces are hand-built, or cast, then carved, using simple molds of own design.
Project Greenheart, First, 10% of sales go to support programs that connect youth with art and nature.
www.zinfusionz.com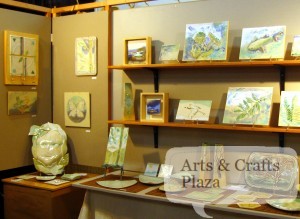 Dawn Mountain LeatherArt, creating and designing original Leatherart pieces.
Decorative techniques such as trapunto, pleating, weaving, and beading are frequently used on one-of-a-kind pieces
www.dawnmountainleatherart.com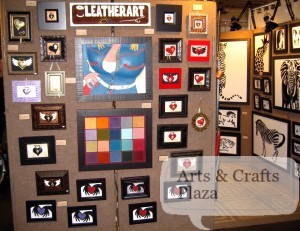 FOR INFORMATION ABOUT THE SHOW CONTACT:
TEEVAN PRODUCTIONS
1557- 15TH AVE.
SAN FRANCISCO, CA 94122
PHONE: (650) 615-6838
FAX: (415) 731-6794
EMAIL: CRAFTSWOMEN@GMAIL.COM
Hope you enjoyed Celebration of Craftswomen!
Didn't make it this year? Try and make it to next year.
All pictures were taken after approval by the artist.
Let's create something!