A behind the scene look, how to set up your booth for a craft show.
You'll start off with a blank space.
Unless you order booth extras such as carpet, tables, table skirts, chairs etc.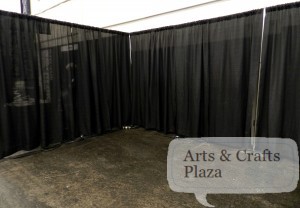 Best to start off with hanging your samples/fliers on the walls of your booth.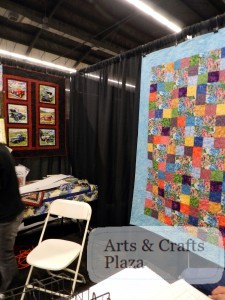 Have gorgeous quilts? Use them as table covers.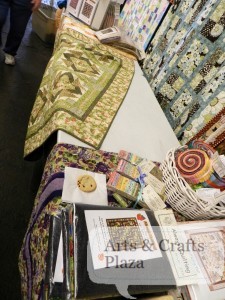 Try out a few layouts as you're spreading things out.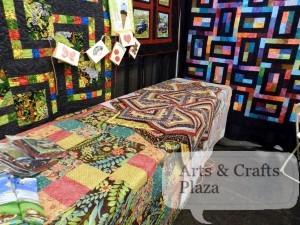 Use stands to maximize the table's space.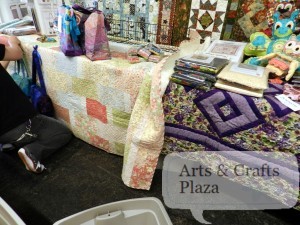 Take boxes, flip them, cover with a pretty quilt and you're got a one of a kind stand.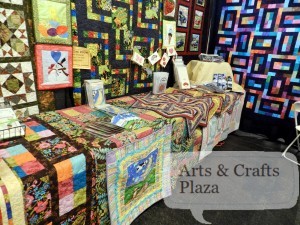 Play with placing your samples and wares.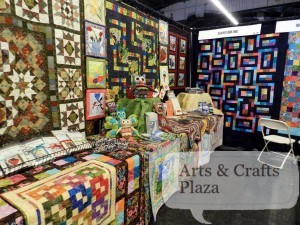 Carousel stands are a great way to save on space.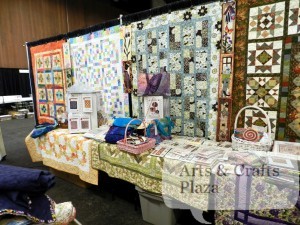 Bring or rent a dolly, it will save you valuable time on trips into your booth.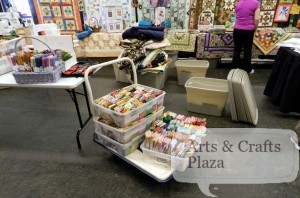 Have a machine you want to demo?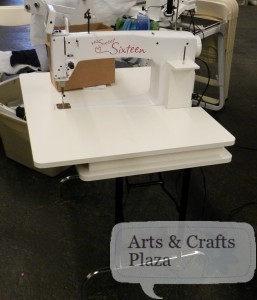 Have everything set up in advance so folks can easily get a feel for the machines.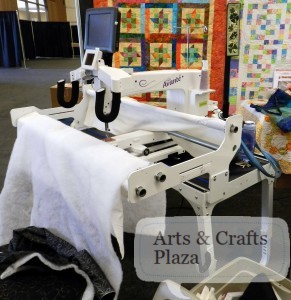 Bring your tools for any last minute adjustments.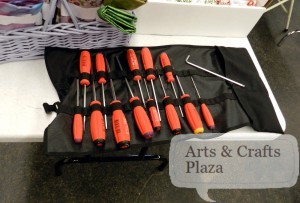 Hang fliers so folks know what they are looking at and can refer to it.
Think about having enough clearance to walk around and several ways in and out of your booth.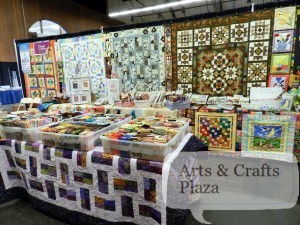 Front of your tables is prime real-estate, use it!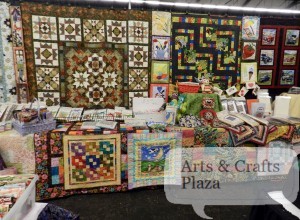 A big thank you to 'Always Quilting' for letting me tag along!
Check out Always Quilting web site:
www.alwaysquiltingonline.com
To visit the store:
4230 Olympic Avenue
San Mateo, CA 94403
Phone: 650-458-8580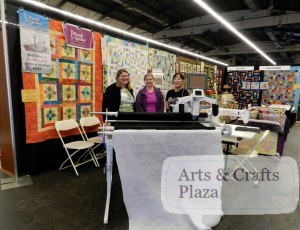 Bring fabrics to cover your booth at the end of the day.
The San Mateo Sewing and Quilt Show is FREE to attend!
You can find more information about the Quilt, Craft & Sewing Festival
Enjoy!